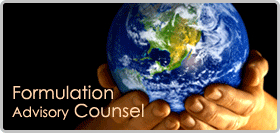 The Monarch Manor Farms Formulation Advisory Counsel founded by Dr. Nappi, is an independent worldwide consortium of doctors from many disciplines, scientists, healthcare professionals, business philanthropists, attorneys, and good will ambassadors. It's mission is to conduct open and unbiased exploration leading to expanded health solutions in preventive medicine and nutritional needs for indigent communities. One such example is the augmentation of nutrient poor diets and food bank supplementation through delivery systems that supply better nutrition without increasing labor involved in distribution, contamination containment and ease of application. The addition of nutritional supplementation, provides more of a balanced diet for these communities. We believe that this diverse panel allows us to have a full spectrum insight into what the human body needs for good health, restoration, and maintenance.
Dr. Nappi has self funded this good work from the inception in 1996, keeping the integrity intact and not bowing to politics, but rather always doing the right thing even if not popular. All persons and entities involved do so because they share the philosophy of giving back to make a better community. No one receives any remuneration, special treatment, or contracts for such. Monarch Manor Farms does not utilize this venue for any For-Profit Activity. Monarch Manor Farms has and will continue to do it's best to provide nutrition during any catastrophic relief effort jeopardizing human life. A few examples were relief efforts to victims of the Katrina disaster with nutritional formulations to the victims of hurricane Katrina. Most of which began arriving prior to any Federal Government agencies ability to respond to the disaster areas and the Oklahoma tornado disaster relief within 24 hours of the crisis and Hurricane Harvey which devastated Texas to name a few.
Through the diverse expertise and knowledge of this counsel we will continue to explore all avenues leading to new and innovative nutritional formulations based on the use of natural components to better the health of all communities and all ages.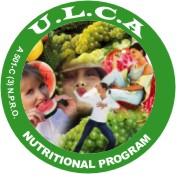 The ULCA Nutritional Program is a 501-C (3) N.P.R.O. not for profit entity register in the state of New York and recognized by the U.S. Treasury Department. Establish in 1998 By Dr Nappi to supply nutritional goods to indigent communities. On behalf of our organization we thank all those who have helped us make a difference in the nutritional lives of those suffering from poor nutrition within the indigent communities. Our only purpose is to one day see healthier people of all ages rise to their greatest potential as human beings. We believe proper nutrition is the corner stone of strong minds and bodies that will eventually assist people to become productive contributors to their own communities and role models for future generations to follow, who otherwise would not have a chance to do so if left to waste away without proper nutrition.

Dr. Rick Nappi N.D., DIHom, F.B.I.H is a credentialed, certified Journalist for and a member of the following press organizations. A seasoned veteran for 25 years investigating and reporting on major healthcare issues, disaster impact and relief, food contamination, false product claims, chemical and pesticide dangers, lifestyle trends and quality of living, housing and healthcare discrimination, civil rights, sustainable food banks, indigent community management, sports medicine, global warming, healthcare legislation, to name a few topics.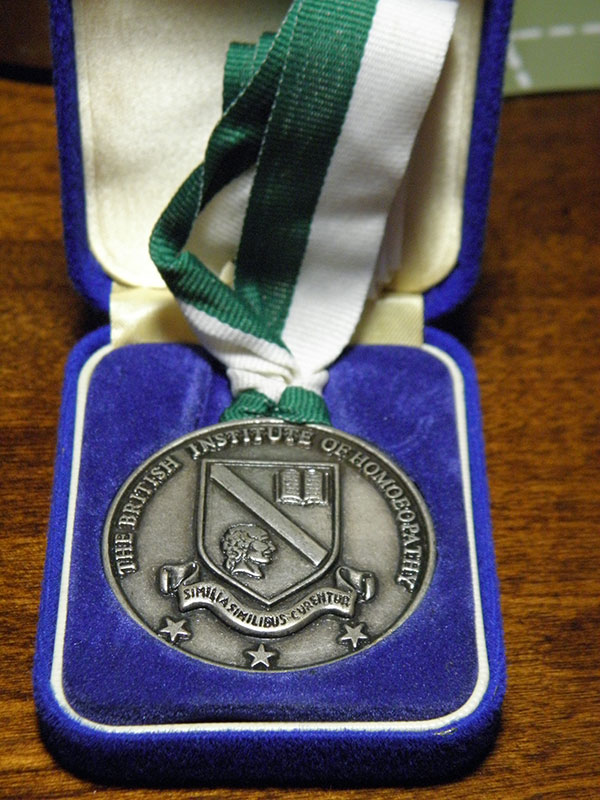 Dr Nappi is an expert authority in; Homeopathic medicine, Naturopathic medicine, Chinese Patent formula chemistry, Biochemistry, Formulary chemistry. He is a Fellow of the British Institute in England, awarded to him for exceeding the standard of excellence and dedication in Homeopathic medicine. in In addition, Dr Nappi was an understudy mentored by Dr. Trevor Cook, a pharmaceutical chemist, who was formerly Managing Director of Nelsons, where he was the holder of the Royal Warrant as manufacturer of homeopathic medicine to H.M. Queen Elizabeth II. He went on to the United States to become President of Dolisos who manufactures homeopathic medicines. He now holds several posts in the American homeopathic world, including being a member of the United States Pharmacopoeia Convention. Dr. Nappi also continued studies in Chinese Patent Formulation at Shanghai Medical College of Fudan University, also known as the Medical Center of Fudan University, one of the oldest and most prestigious medical schools in China, and boasts a long history and a rich heritage of learning and scholarship. It is frequently ranked among the top three medical schools in China. Dr. Nappi is a reference, go to authority for top tier doctors at the Mayo Clinic, and other top tier medical institutions. Dr Nappi is the author of the "Gold Standard" for Antioxidant claims (Oxygen Radical Absorption Capacity), written in conjunction with Dr Ronald Prior of the USDA / Tufts University and Brunswick Laboratories, patent holder of the testing procedure. We can all thank him for his tireless work in bringing antioxidants to the global forefront. For more details you can read the original writing in "The Naturopathy Digest" Over 30 years of practical application in the health industry worldwide Dr. Nappi has made and continues to significantly impact positive outcomes in the health industry.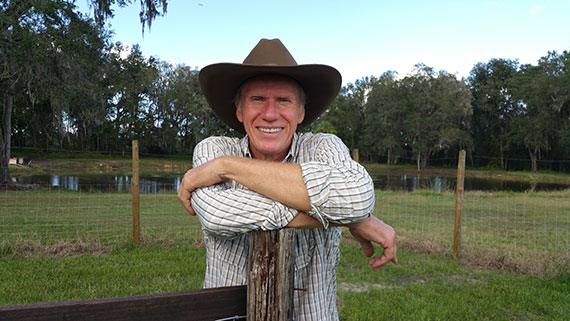 Rick Nappi N.D, DIHom, F.B.I.H. of Monarch Manor Farms works hands on to effect change and you can do many of the same things in your community!
There are those that just talk the talk, and then there are those that also walk the walk. Dr. Nappi does both and puts his money and elbow grease in action to give back all he can to those with less. He believes that if we all just did a little, it would add up to big changes in the lives of so many. Here are just a few examples of how you can make a difference in someone's life today. Use your imagination and you will be surprised how these and other simple things like giving a blanket, toy, turkey, coat, etc. will make you feel more connected to the world around you.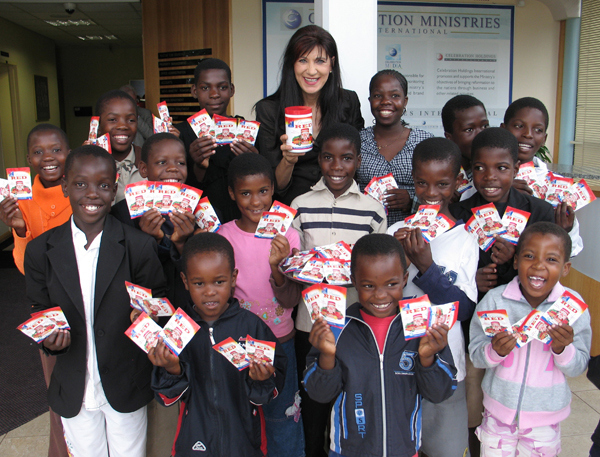 Monarch Manor Farms is proud to have a humble part in creating formulations that can provide nutrition to Mozambican refugees and orphans in Zimbabwe through Compassion Ministries, a relief and development organization which was started in 1984. It has been established as a non-profit company that the church uses to meet the needs of people - spirit, soul, and body- by ministering food, clothing, shelter, safety, and self-respect. The organization was born out of a relief intervention program initiated by Pastors Tom and Bonnie and the church in 1983 to provide food and drought relief to Mozambican refugees. 0ver 144 000 refugees were assisted and 38000 people churched from a total of 65000 who had given their lives to Jesus.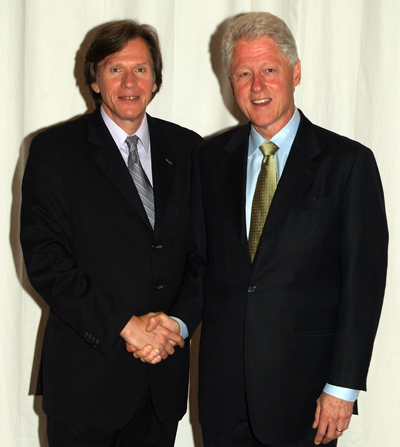 Putting politics aside and the health of all people first, Dr. Rick Nappi and Former President Bill Clinton agree that proactive health approaches incorporating prevention as a key element can significantly improve the quality of life for all that participate, and reduce a global health crisis. Both share a passionate commitment leading toward better healthcare worldwide.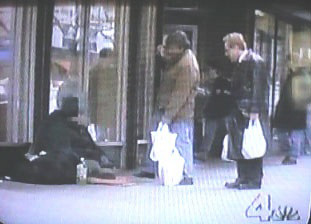 Dr. Nappi distributing nutrition to New York Homeless with Asa Arrons of WNBC News, "Ask Asa", consumer watchdog. You also can do the same thing in your community with little effort and see the smiles on the faces you touch. He is dedicated to giving as much of any profits toward helping all in need.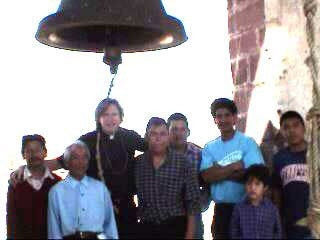 Dr Nappi in San Miguel de Allende, Mexico while conducting mission work providing nutritional education to the community was given the honors of ringing the bells of the Templo de Nuestra Señora de la Salud (Temple of Our Lady of Health) over the city. Seen here with the master bell ringers. Generation after generation are taught this fine art of melody from childhood and continue this until departing this earth.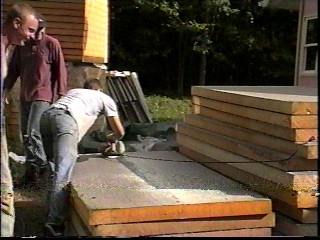 Dr Nappi with volunteers insulating homes for the indigent, which lowers their winter heating costs in upstate New York. Many companies will donate materials just to clear their warehouses of excess inventory to make room for new inventory. So you don't even have to be out of pocket all the time to help others. If you have the least bit of any skill you to can make a difference in the lives of people all around you.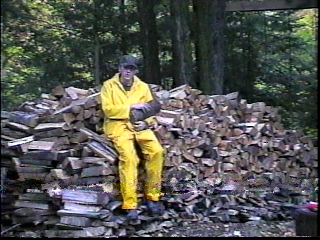 Dr. Nappi taking a break after splitting firewood for distribution to indigent families to cut fuel costs over the winter. You can also share some of your firewood with a few families and keep others warm this winter. We take fallen trees, use a chain saw and splitter. So not only are we providing a heating source, we are also doing some forest management at the same time.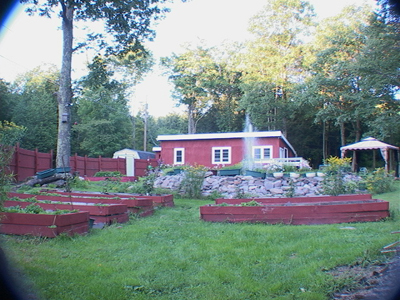 The first of many "Fresh Food Banks", an innovative idea Dr. Nappi has set up for indigent families to participate in the growing and harvesting of fresh produce to feed their families. It does not have to have a gathering building like this one he built in New York. But if you have or know of some plot of land no matter how small you to can start one in your own community. You will delight in seeing the people gather as they take pride in providing for their families.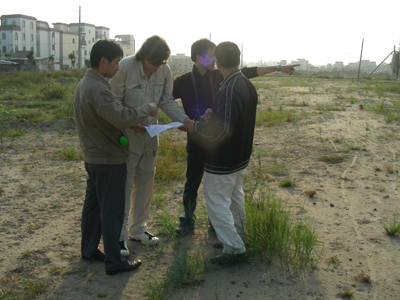 First "Fresh Food Bank" Dr. Nappi started in China. As you can see here Dr. Nappi consults with city officials to utilize vacant land that would otherwise be prone to erosion and or non productive land.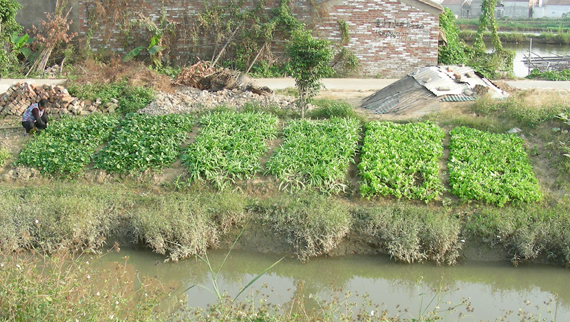 Now you can see the beginning result of what can come of this simple idea. What once was just vacant, ugly land turned into a beautiful landscape that serves the eye and the body. No matter where your community is in the world, you would be surprised to see how leaders in your community will respond to this simple idea to help feed the indigent, and also beautify it at the same time.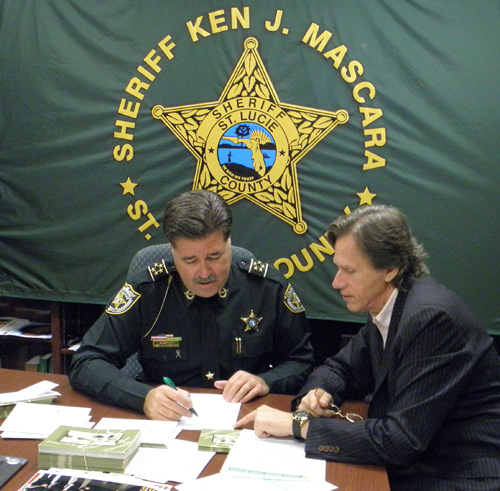 Dr. Rick Nappi working with Saint Lucie, Florida County Sheriff Ken Mascara. It takes a combined effort of law enforcement and private citizens to combat the invasion of gangs and drug dealers in our communities and schools. Implementing a clear plan to eradicate these elements will make our children safer in their schools and our families safer in our communities. Keep an eye out and report anything unusual to law enforcement, set up a community watch program, take license plate numbers of vehicles that seem to be out of place or people acting suspicious or hanging out without a reason. Law enforcement is there to help and when you report activity that is unusual, law enforcement will help your community clean it up. They want drugs and guns off the street as much as you do. Together, everyone is safer.
TELEVISION
Rick Nappi served as technical advisor to Stephen J. Cannell, writer producer of many television shows such as, Wise Guy, 21 Jump Street, Hunter, Renegade, Hunter, Riptide, The Commish, to name a few.
The Health-Beauty Industry
A pioneer in the Health and Beauty Industry since 1982, Rick Nappi has introduced America to such innovations as the 3 minute perm, The Jag Weave, Flash Color, Perfect Face, The Cocaine Test Kit, To mention a few. In addition Rick Nappi maintained practices in Manhattan, NY and Los Angeles, CA, and a homeopathic pharmacy at 10 Downing Street. His formulations have been distributed to over 50 countries including the Asian Pacific Rim. His formulations are sought after and his consulting expertise have been utilized by top tier doctors ranging from the Mayo Clinic to Health Ministries in multiple countries. His large private contract manufacturing formulary produces many private label products for doctors offices, big box stores and specialty health food stores worldwide.
Chairman
Rick Nappi is the Founding Chairman of Oracwatch.org, a not for profit overseeing organization that has set new standards in the Nutraceutical industry. Raising the bar by co-writing what is now considered the "Gold Standard" for antioxidant claims in collaboration with Brunswick Laboratories, and Dr. Ronald Prior of the USDA. This organization spearheaded by Rick Nappi has brought ORAC (Oxygen Radical Absorption) to the forefront of the health industry, and is now a standard which all products claiming antioxidants must prescribe to in order to carry the Oracwatch.org Certified Seal.
Talk Radio, Television, Magazines
Rick Nappi's philosophy on health and wellness has been heard by millions of consumers, through his weekly radio broadcast "The Nappi Report" over WEVD New York's Greater 1050 with a 16 million area coverage, and the "Intelligent Health" television series.
He has sat on the medical advisory board of "Vie Magazine" and "Knock Out" Magazine two national fitness publications and has been a reference for magazines ranging from "Harper's" to "Parenting Magazine."
Human Interest
Rick Nappi is the author of "The Free Prescription Directory" an annual publication assisting consumers with the high cost of prescription drugs. Through this publication he brings doctors and pharmaceutical companies together through programs that make prescriptions free to the elderly and indigent community.
CHARITY
Rick Nappi is the founder and the current acting director for the "ULCA Nutritional Program". A non-profit 501-C (3) N.P.R.O. recognized by the U.S. Treasury Department, based in New York servicing the indigent community through nutritional solutions and innovative approaches to food bank inventories.
Rick Nappi's primary focus is directed toward a healthier and enhanced quality of life for all human beings worldwide through nutrition in natural forms and innovative applications and delivery.
FAMILY HISTORY
Rick Nappi's descendants come from both Russia and Italy. His Russian influences were doctors for the Russian Czar, Then migrating to the United States in 1900 where they built their homeopathic Laboratory on the eastern end of Long Island, NY. His Italian roots date back to Francesco Nappi, Bishop of Polignano under His Holiness POPE ALEXANDER VII, around the year 1635. Additionally a rich lineage of further family involvement in the Vatican, Antonio Maria Nappi, Bishop of Ascoli Satriano e Cerignola, Italy (1818-1830), Salvatore Nappi, Archbishop of Conza-Campagna, Italy. (1873, Bishop of Nardò, Italy, 1876, Titular Bishop of Dioclea, 1879 Archbishop of Conza-Campagna, Italy until his death in 1896).
With a very large family tree his Italian ancestors of many sir names were involved in many different forms of commerce and politics. Olive oil being only one of them which began in 1865 and by the 1890's many family members were dispatched throughout the globe with olive oil in hand for international distribution. Surviving and growing for over 145 years now. His family knew before any medical board in America that pure olive oil was the best source of omega 9 and holds true to this day.
It is with great humbleness that Rick Nappi continues long traditions of integrity, hard work, and no compromise of excellence in his businesses today with those he works with and those he serves, in honor of his lineage.
A PARTIAL LIST OF CLIENTS Dr. Nappi has consulted in the health and beauty industry.
PEOPLE MODEL AGENCIES MAGAZINES DESIGNERS
Brooke Shields
Cheryl Teigs
Cheryl Ladd
Christie Brinkley
Colin Hays (Men at Work)
Connie Stevens
Elizabeth Taylor
Geena Davis
June Pointer
Lauren Hutton
Linda Evangelista
Miss USA
Robert DeNiro
Tracy Scoggins (Dynasty)
Paullina
Judy Collins
Sally Struthers
Rhonda Fleming
Helen Hayes
Jack Warden
Danny Thomas
Red Buttons
Tony Danza
Dennis Weaver
Mario Van Peoples
Quincy Jones
George Jackson
Little River Band
Amy Grant
Martha Davis and the Motels
Claus Nomi
David Bowie
Mick Jagger
Ford Models
Wilhelmina
Lintas (Hamburg)
Zoli
Elite
John Casablanca
Delfine (Paris)
Folio (Japan)
Cosmopolitan Magazine
Harpers
News Week
Woman's Own (England)
W
Penthouse
American Salon
Interview
New York Magazine
Parenting Mag.
P.M. Magazine
After Six
Albert Nipon
Calvin Klein
Danskin
Devon
Diane Von Furstenberg
Fiorucci
Geoffrey Beene
kAMALI
Macys
Martini & Rossi
Mary McFadden
Gianni
Oleg Cassini
Mayo Clinic
Barry Stokes (offensive Lineman New England Patriots)