Recipe Description
few words about recipe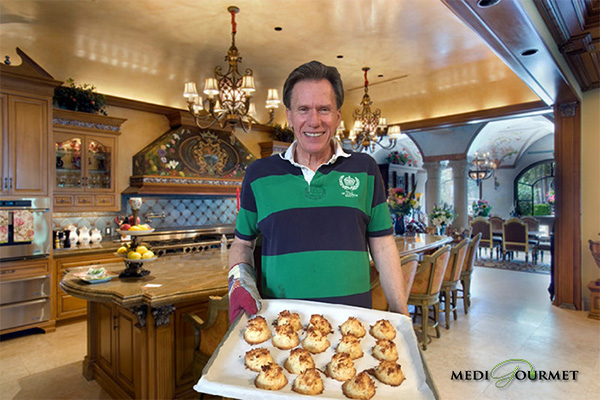 The Macaroon Recipe by Dr Nappi. It is a sure fire hit for all your guests and very easy to make in just 20 minutes. While spending extended periods of time in Italy with all my family members it seems like all they do on a daily basis is cook, eat and laugh. They are always telling me that I am to thin although I have weighed mostly the same weight since college and keep stuffing my mouth with, admittedly the best Mediterranean cuisine in all of Italy. With this Italian style Macaroon Recipe you will be making this delightful treat like an expert. Just make sure you make enough because they will be gone before you know it.
Ingredients
from our farm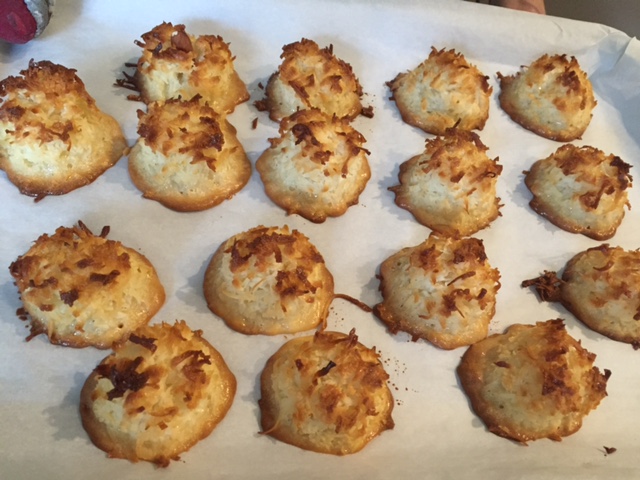 sweetened shredded coconut (14 oz )
Condensed milk (1 cup )
Vanilla extract (1/2 teaspoon )
Almond extract (1/2 teaspoon )
egg whites from large eggs (2 )
salt (1/4 teaspoon )
cookie sheet (1 )
parchment paper (1 )
Instructions
follow it step by step
Preheat oven to 325 degrees. Use cookie sheet covered with parchment paper.
1. Take 14 oz of sweetened shredded coconut (one bag. I use MOUNDS sweetened coconut flakes), 1 cup sweetened condensed milk "not evaporated milk" (IMPORTANT: use 7/8 of a cup or a little less to prevent running during baking. I use 3/4 of a 14oz can), 1/2 teaspoon vanilla extract, 1/2 teaspoon Almond extract, . Use a rubber, plastic, or wood, large spatula and mix until all ingredients are mixed well and place aside for later.
2. Take 1/4 teaspoon of salt and the egg whites of 2 large eggs (IMPORTANT: A. Do not get one spec of yolk in the whites or it will not work. B. Make sure the eggs are at room temperature. C. Mix in a glass or stainless steal bowl ONLY (it will not work in plastic). D. Use an electric old school hand help mixer to beat the egg whites and salt.) This takes me about 2 minutes or more and make sure the mixture is firm. Most make the mistake of not beating them firm enough and this will then run.
3. Once egg whites and salt has reached it's firmness, place in the pre mixed bowl of shredded coconut and GENTLY fold into the mix until blended together.
4. Now take a small sorbet scoop or 2 table spoons and make your mounds of macaroons. Place on your cookie sheet covered with parchment paper about 1 inch apart.
5. Place in your preheated 325 degree oven and let bake for about 20 minutes, making sure to rotate midway until golden brown on the tops. Then remove from oven and let cool, then place in fridge for 10 minutes and it is ready to serve. NOTE: every ones oven cooks differently so just watch them and depending on the amount of browning you like, will determine how long you leave them in.
6. You can optionally dip them in melted chocolate after they cool and firm up, or preheat and melt chocolate, then drizzle over macaroons to desired amounts.
Subscribe To Our Newsletter
Updates, Deals, Articles, E-Books and more!